Next Show...
---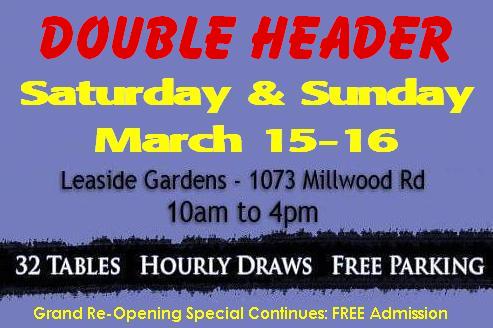 Click Here for Map & Directions to the Show
Show Information:

Show Hours: 10:00 - 4:00
Admission: Ladies - Free, Kids - Free, Teens - Free, Big Boys - Grand Re-Opening Special Continues - FREE!
A Jam Packed hall full of Hockey, Baseball, Basketball, Football, and Non-Sport Cards!
Plus rare and unique sports memorabilia, collectibles, jerseys, McFarlane figures, toys, and novelty items.
The best vendors from the GTA and Southern Ontario with Over 32 tables of Modern and Vintage Rookies, Autographs, and Game Used Memorabilia - Singles, Packs, and Tons of Boxes!
Bring Your Traders! Dealers are available to Buy, Sell, and Trade!
Complete Your Base Sets! Everything from commons to the most limited and rare cards can be found at The Toronto Card Show.
FREE Parking! In front and behind Leaside Gardens
TTC-accessible!
WIN exciting door prizes!
Bring Your Skates! Public skating at Leaside Gardens from 3:00 - 4:15
Click Here for Map & Directions to the Show

Frank, Adrienne, and the Cupcake Girl celebrating the 5th Anniversary of the Toronto Card Show!
Super Delicious Cupcakes by The Cupcakery!
WIN! Great Door Prizes
---
Win great door prizes such as autographs of Hall of Famers and Toronto Maple Leaf favourites who have previously signed at the show! Take a look at the Autographs page to see what you could win!
Keep Your Draw Ticket! If you don't win a prize at the show, you could still be a winner. Check our Facebook page to see if you've won during our post-show draws.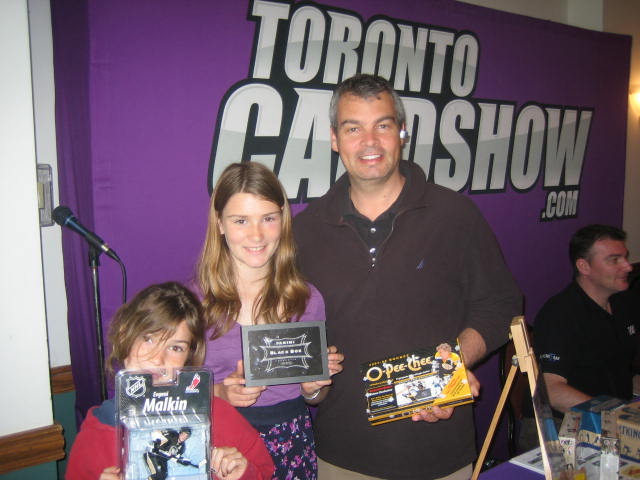 Great Prizes to be Won at the Toronto Card Show!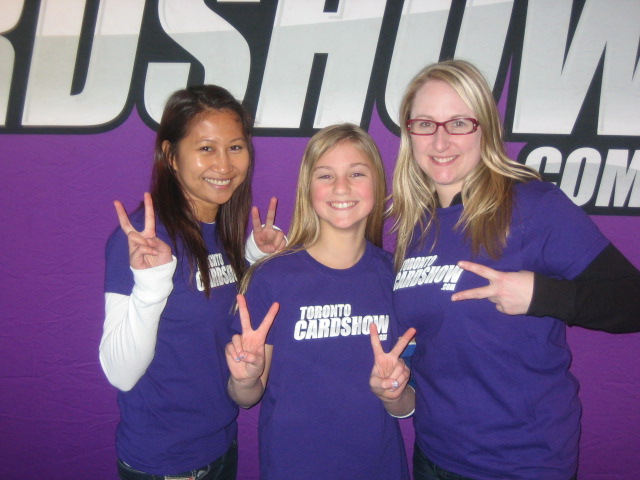 PEACE!
Upcoming Shows...
---
NORM ULLMAN
Legendary Toronto Maple Leaf & Detroit Red Wing
11-time All-Star & Hall of Famer
Appearing at the Toronto Card Show
Sunday, January 12
12:00 - 2:00

Show Autograph Fees:


| | |
| --- | --- |
| Any Item: | $15 |
| | |
| Inscriptions: | Free |

Mail Order: (Prices include S&H)

Volume Pricing on Advance Orders Available
- E-mail Frank@TorontoCardShow.com
Photos and pucks will be available at the show for $5
or bring your own items to get signed!
8x10 Photo Protectors and Puck Displays
will also be available for purchase.
Inscriptions are Free. Bring your camera!

Prices in effect until date of signing only.
Mr. Ullman reserves the right to refuse to sign any item.
DATE
LOCATION

Sunday, January 12

Leaside Gardens

Sunday, February 16

Leaside Gardens

Sunday, March 16

Leaside Gardens

Sunday, April 13

Leaside Gardens

Sunday, May 25

Leaside Gardens

Sunday, June 15

Leaside Gardens

Sunday, July 13

Leaside Gardens

Sunday, August 10

Leaside Gardens

Sunday, September 14

Leaside Gardens

Sunday, October 19

Leaside Gardens

Sunday, November 23

Leaside Gardens

Sunday, December 14

Leaside Gardens

Show dates and locations are subject to change.
Join the mailing list to be kept up-to-date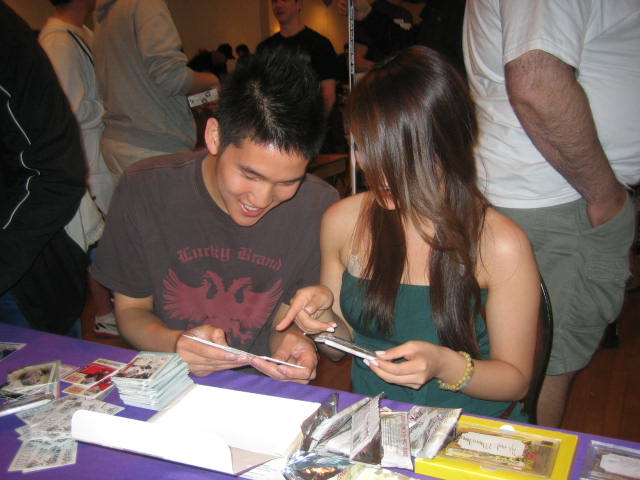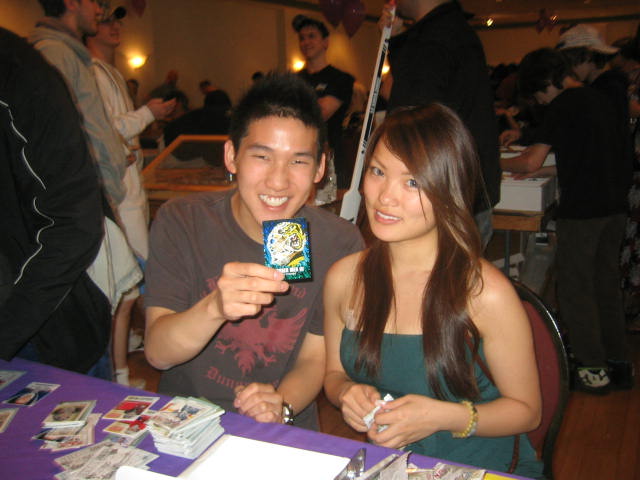 Autographs